Facebook's WhatsApp, struggling with privacy issues, continues to increase security measures. The Android version of the app comes with fingerprint lock support. Confidentiality in online environments and applications is one of the biggest challenges today and application developers are taking a number of measures. One of the apps that makes improvements to privacy is WhatsApp.
WhatsApp has already introduced its biometric security feature in its iPhone application. Thus, Touch ID and Face ID added a new security measure. The Touch ID feature, which uses the fingerprint, could be used on devices from the iPhone 5S to the iPhone 8/8 Plus. Apple then replaced the Touch ID with a face recognition system.
In other words, whatsApp is known to bring biometric password unlocking feature, and today, the release of fingerprint unlocking feature for Android devices has been announced to large audiences. This feature is a significant improvement for WhatsApp, one of the most striking features of the application was the privacy it offers with end-to-end protection. Fingerprint protection will further enhance security, so that even if there is no lock on the phone, someone else will not be able to access the application.
Whatsapp How to make fingerprint security?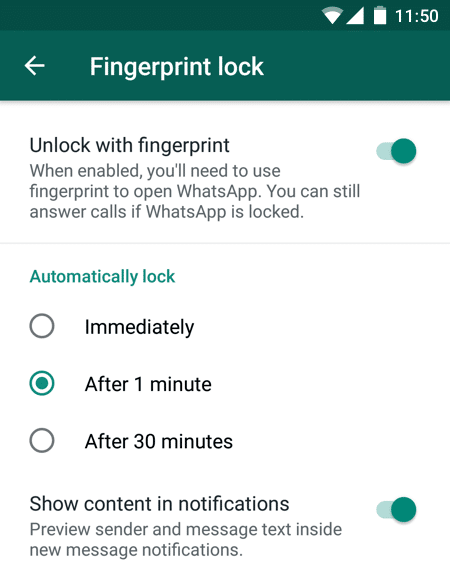 To start using this feature, open the 'Settings' section from the app, then enter the 'Account' and 'Privacy' tabs. Turn on 'Fingerprint Lock' here, then choose whatsApp will automatically lock itself when. The options will include 'immediately', 'after 1 minute' and 'after 30 minutes'.
You can also select the option to show messages in notifications here. So anyone can see the message from notifications but cannot open WhatsApp app.
The only feature that is missing on Android right now is WhatsApp can be opened with face recognition technology. Although Android devices have offered face recognition in the past for turning on devices, Google takes security to a new level in the new Pixel 4 devices. Google allows its users to authorize themselves in useful third-party applications such as password managers and bank services.