One of the most anticipated smartphones of 2019, Huawei's foldable device, the Mate X, has been re-listed in TENAA with several changes. The device has been re-listed in TENAA, sparking rumors that the release date in China is approaching.
When you look at the images first, there are some changes in the power button. The button is now flat, wide and has a mark on it. There is also an improvement in the hinge. The official release date of Huawei Mate X has been postponed several times before, but the reappearance in TENAA gave the impression that the sale date in China is approaching.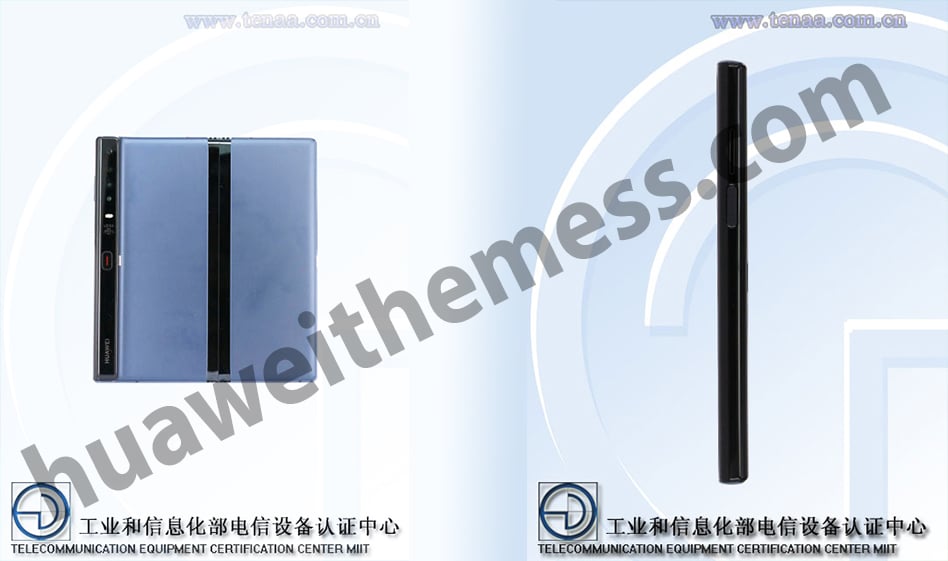 Huawei's Foldable Phone; Mate X Specifications
The power and fingerprint switches are integrated into thin and light limits. The 8-inch screen has a resolution of 2480 x 2200. The device uses a Kirin 980 processor, and the Huawei's first 7 nm 5G chip is the Balong 5000. The 4.500 mAh battery supports 55 W of super-fast charging.
According to the official introduction, the Mate X achieves 85% charge capacity in 30 minutes, which means it is 600% faster than the iPhone XS Max. The Huawei Mate X also features an innovative split screen that can run two processes at the same time.