Huawei has developed EMUI 10 based on distributed technology applications to provide an all-scenario experience such as audio and video call in any situations, business tasks across devices and smart vehicle-mounted devices.
Under the same strategy, one-time development for multi-device deployment can reduce costs, improve efficiency, and provide users with an all-scenario, smart experience.
Along with new features, Huawei has also made changes and improvements in the UX of EMUI 10 and updates to its UI design bringing new smooth operation for smoother user experience.
According to Huawei, the EMUI has now reached to more than 500 million daily active users in 216 countries and regions and supports 77 languages.
Click here to install to EMUI 10 version. (For all Huawei Devices)
EMUI 10 Features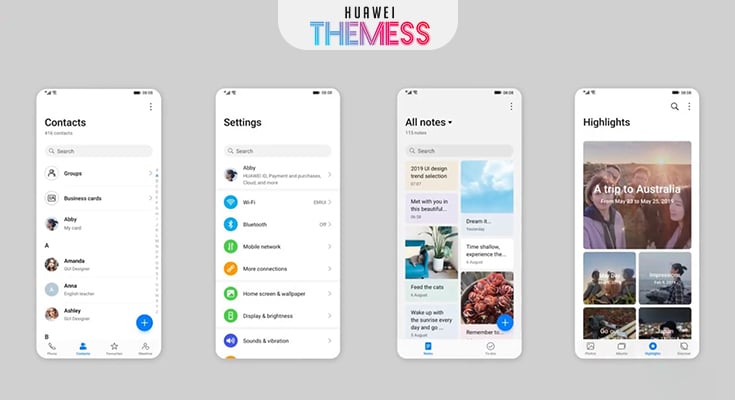 New UI/UX;
EMUI 10 UI design is inspired by Magazine style layout and colored with Morandi color pallet, new screen transition, more cleaner UI elements including icons, menus and notification panel. The new version of EMUI also adds new colorful Always-on Display (AOD).
EMUI 10 also adds the new dark mode that brings more visual comfort. Human factors research revealed that a color's brightness and saturation are perceived differently depending on a light or dark background. The dark mode optimizes both color contrast between texts and dark backgrounds as well as the color of texts and system icons, and the end result ensures the visual consistency, comfort, and legibility.

Click Here for Full list of Huawei Devices that will receive EMUI 10 update!
It was already safe, no more concessions! Security;
Distributed security, build a distributed full-scenario security system to ensure that the right people, on the right equipment, use the right information.
Perfect Hardware Compatibility and Mutual Sharing;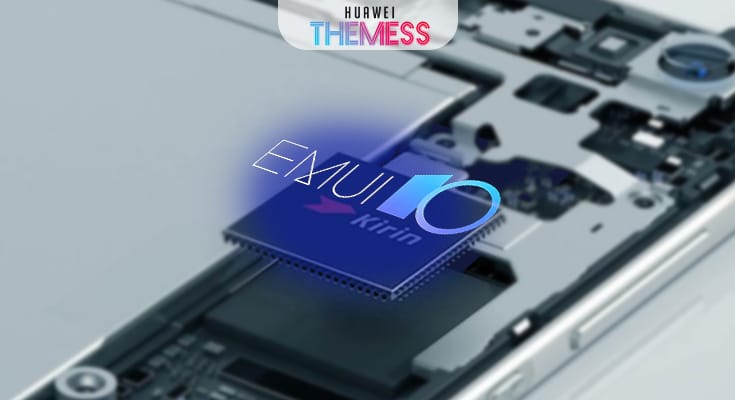 The hardware capability mutual aid sharing virtualizes the hardware capabilities (display, camera, microphone, and speaker) of different terminals, and puts them into the hardware capability resource pool to supply and use. The capabilities of each terminal are mutually shared and shared with each other.
Multi-Screen Collaboration;
All peripherals of mobile phones and PCs can be used interchangeably. The peripherals such as mouse/keyboard can be used to control mobile phones. Mobile phones and PC applications support seamless collaboration, but third-party applications are required.
One-Touch Screen Sharing;
For the application, it is like running on the same terminal; for the user, it is like using the same terminal. That is to say, if you have a phone or video on your mobile phone and use distributed capability to talk, users can use the phone, speaker or smart screen to talk, the speaker can make the sound bigger, and the smart screen is to enlarge the video picture.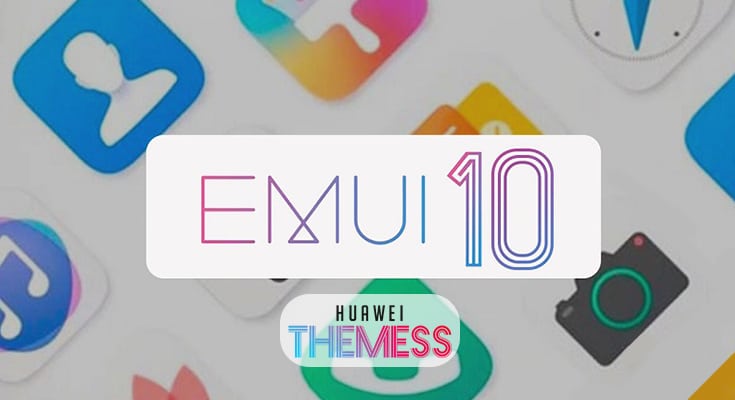 Huawei HiCar;
Huawei HiCar can be linked to the car, mobile phone, and watch. You can enjoy the application (such as music, navigation, etc.) on the mobile phone on the screen of the car.
You can also use the car camera to share the scenery along the way with your family video, and you can check the status of the car in real-time on the mobile phone, or turn on the air conditioning in the car in advance. Your car can only be controlled by you
Moreover, it can be calculated whether the driver is fatigued or not, and the personal data is not left in the car. It has already supported 30+ depots and more than 120 models.
Moreover, The EMUI 10 also features GPU Turbo, Link Turbo, Super File System (EROFS), and Ark Compiler.
Install EMUI 10 for your device! Click Here and install