LG G6 WALLPAPERS!
The LG G6 model was finally officially announced under MWC 2017. The new flagship of the company is equipped with remarkable features both as a design and as a hardware feature.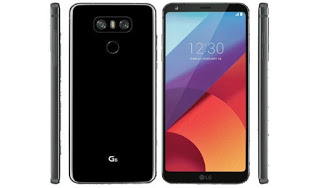 There are still two cameras on the RK side and a double LED flash in the center; Just below the camera is a fingerprint sensor. There is also a visible increase in the display frame rate. Again, while the USB Type-C is located on the bottom, the 3.5 mm headphone jack is positioned at the top.

 

The LG G6, which comes with a 5.7-inch QHD + FullVision (2880×1440) technology display, is also a different phone with an aspect ratio. This time using the 18: 9 image format, the device has a different experience than the familiar 16: 9 format.

 

One major phone improvement is HDR10 and Dolby Vision. The company gradually moves the important technologies we see on TV to smartphones. On this count, Dolby Vision delivers an eye-catching experience with 64 billion colors in its content.
Wallpapers are ours anyway. We went to search early and found for you, You can download these wallpapers for free from below.


I think phones and wallpapers look really nice. As a price / performance, hope is a successful phone. I'm already using wallpapers!
Also;
Please watch our new Huawei theme Spoiler video.
VIDEO: