A simple, stylish and highly customizable digital clock widget. Set the Time and date font color and size for free and choose your preferred time and date format.
DigiClock offers you the opportunity to customize the time and date widget on your home screen completely freely. In this way, you can apply various clock styles with more than a thousand options. But remember, this app is newer and if you encounter a few bugs, report them and watch them get fixed.
Create your own unique clock!
Choose from tons of Premium fonts and combine them with an unlimited range of colors for a unique Widget.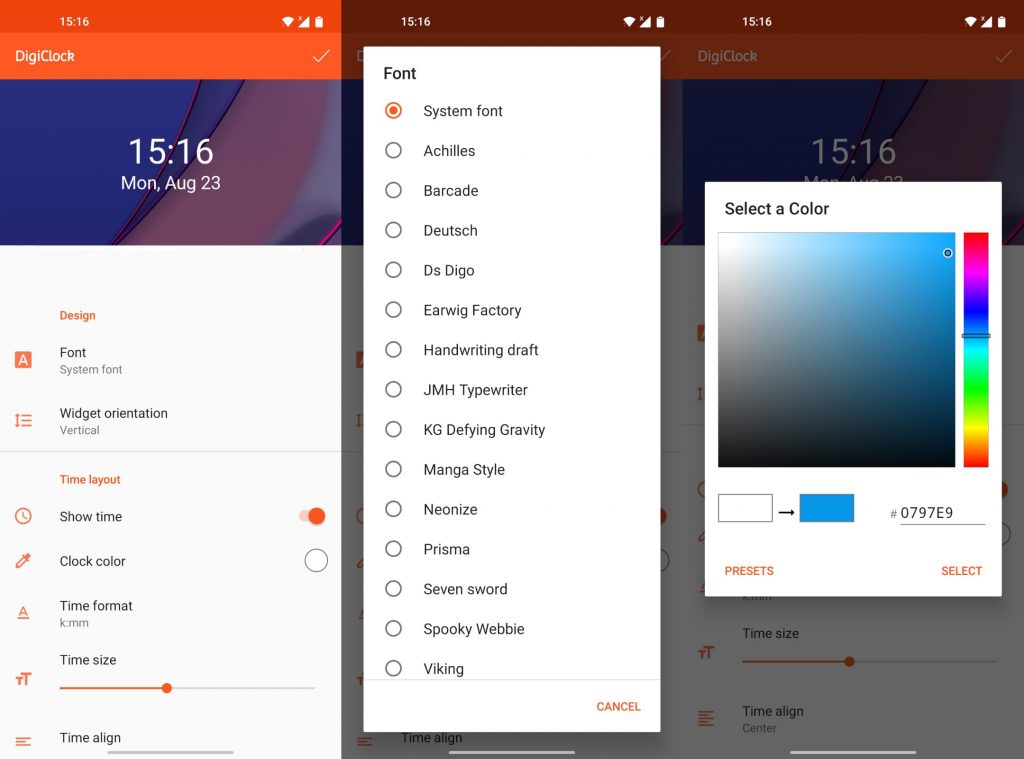 DigiClock App Features
Lots of customizations
Support widget resizing (long tap to enter resize mode)
Changes take effect in real-time
Select millions of colours for the time and date with a RGB color picker
Select different fonts
Support different time/date formats
Android tablet friendly!
Supports Android 6.0 or above
How to use DigiClock?
Using this application is quite simple. We have outlined what you need to do as follows. Remember, we only gave guidelines. You will be able to choose features such as the colors and fonts you want.
Go to home screen
Tap and hold on an empty space
Select "Apps and widgets"
(tap on "Widgets" at the top of the screen)
Find, then tap and hold "DigiClock" widget
Drag the widget to a preferred position on the home screen.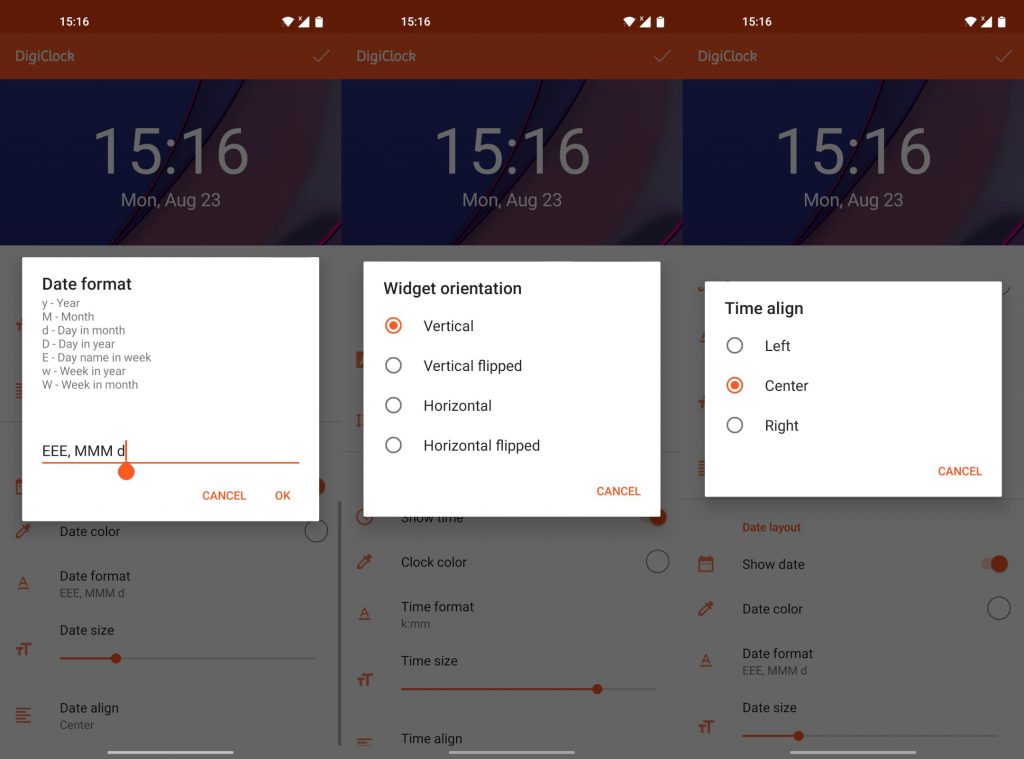 If you have a question or a problem with the app, please contact us via email (digiclockapp@gmail.com). We will gladly help you.
Download DigiClock App

Don't forget to give 5 stars if you like this application or want to support its development.